Anfänger Kurs in makkum und Julianadorp aan Zee
The beginner course is ideal for those who want to get acquainted with the fascinating sport kitesurfing.
The course is divided into two parts. First a short theory, wind window, weather, location followed by rigging of the kite and the safety systems.
Then the practical part starts. In this majority of the lesson you will learn how to start, control and piloting the kite in the wind window, bodydragging and introduction of the waterstart.
Depending of the conditions of the Northsea at the spot Julianadorp, the first lesson will be flying the kite on the beach to prepare you for the water lesson perfectly.
We only work with small groups with max 2 students per kite and max 2 kites per instructor.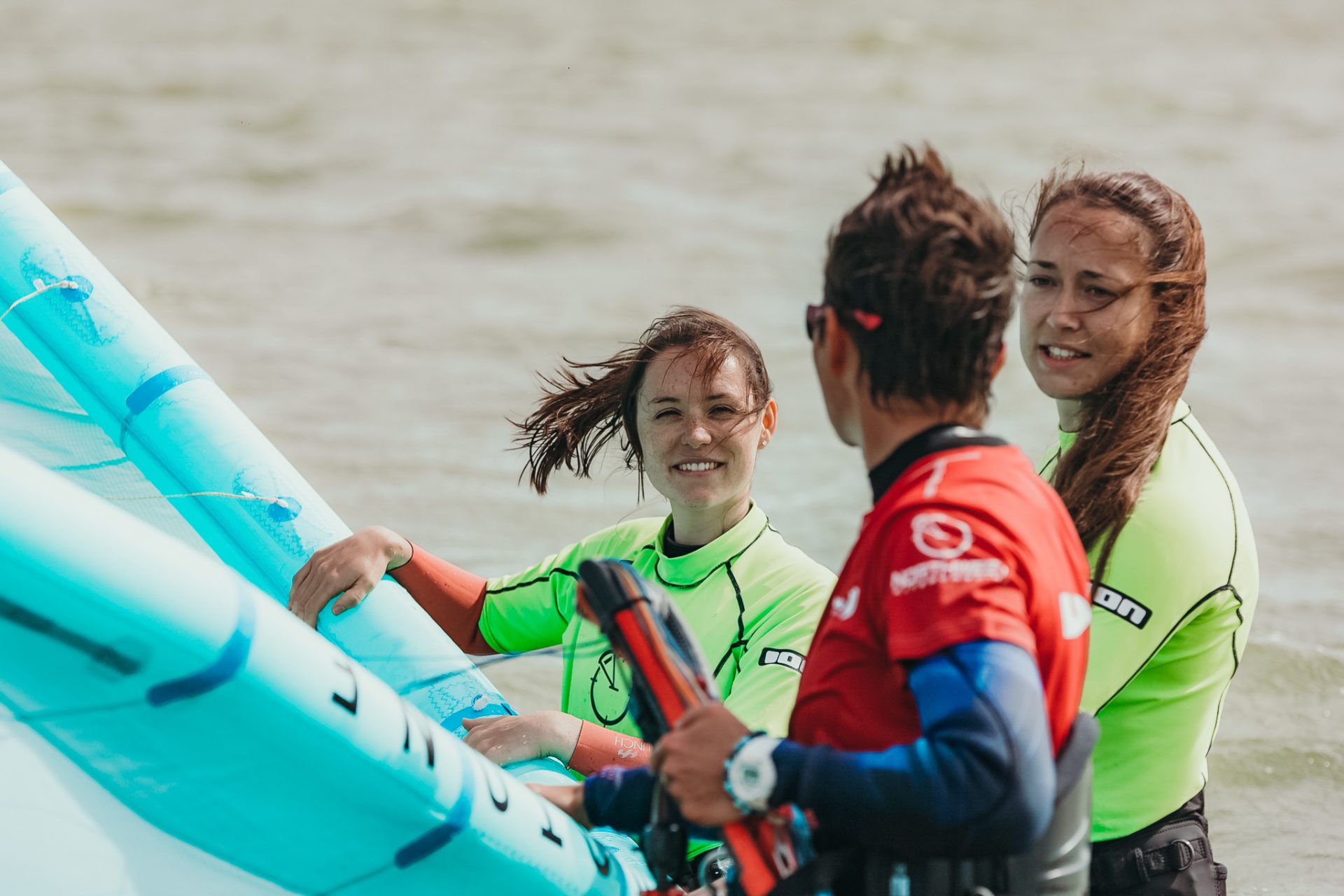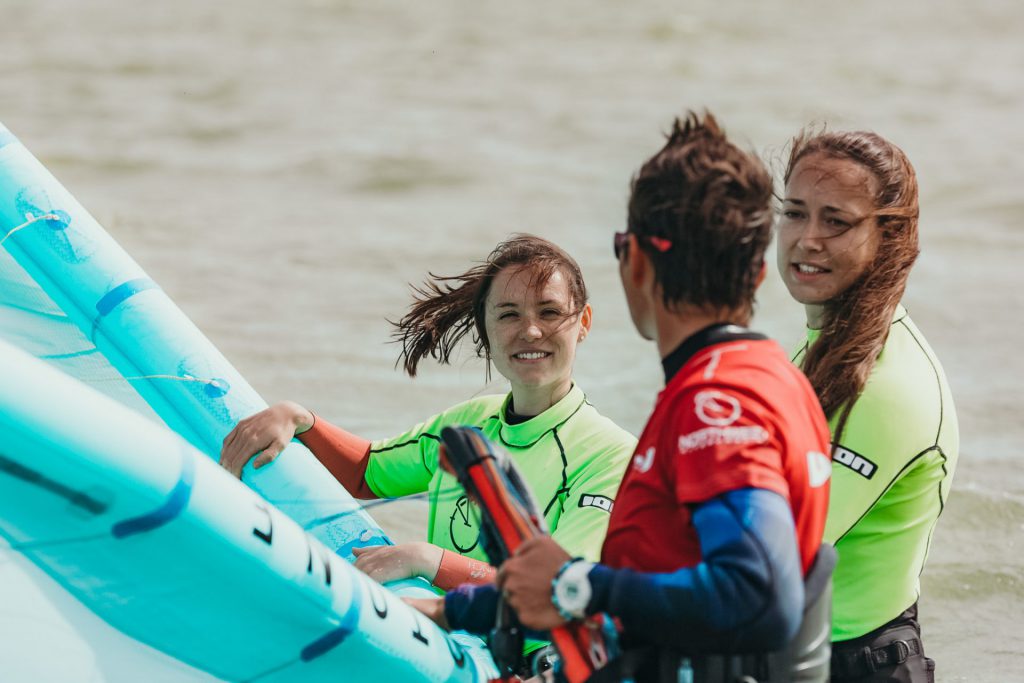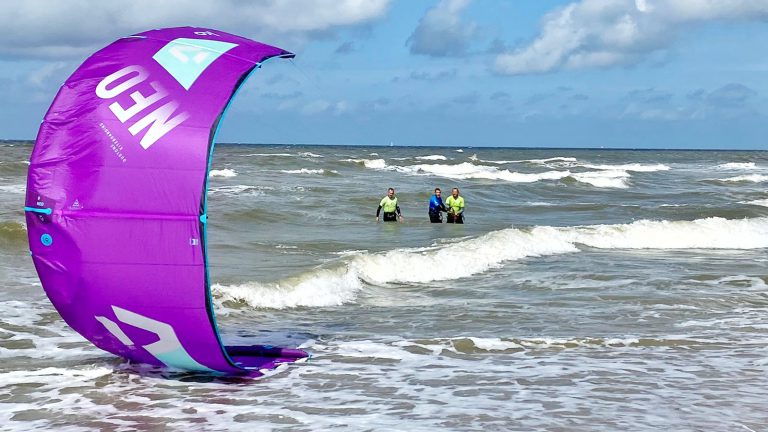 At the end of the course you can purchase a Kitesurf Lizenz (progression card Watersportverbond or VDWS Licence) with the level that you have reached during the course. With this licence you are admissible for the follow-up lesson to optimize your skills.
All our kite lessons always include equipment, wetsuit, harness and the kiteboarding licence from 2 lessons.
Kursdauer: 2,5 Std. pro Kurs Einheit
Optionen / Kosten:
1 Kurs | € 119,- p.P.
2 Kurse | € 215,- p.P.
4 (+1 Bonus) Kurs Package | € 385,- p.P.
Autom. Gruppen Rabatt ab 3 Personen