Powerkiten | NH Northsea Beach
Feel the wind in your hands and experience the power and speed of a kite, that's power kiting!
This training is meant to teach you how to fly and control a kite on the beach and have a lot of fun.
After a short theory session about the wind window and safety, you will try and feel it yourself with our 2 and 4 lines land- and snow kites from Duotone and Flysurfer.
Afterwards you can move on to the Beginner kitesurfing lesson.
'Just for fun', as a complete training or as a preparation for the real work: kitesurfing on the water
Costs: € 30,- p.p.p.hour (min 2 persons)
Rem: Please book your Powerkite event just by contacting us, not via the booking system!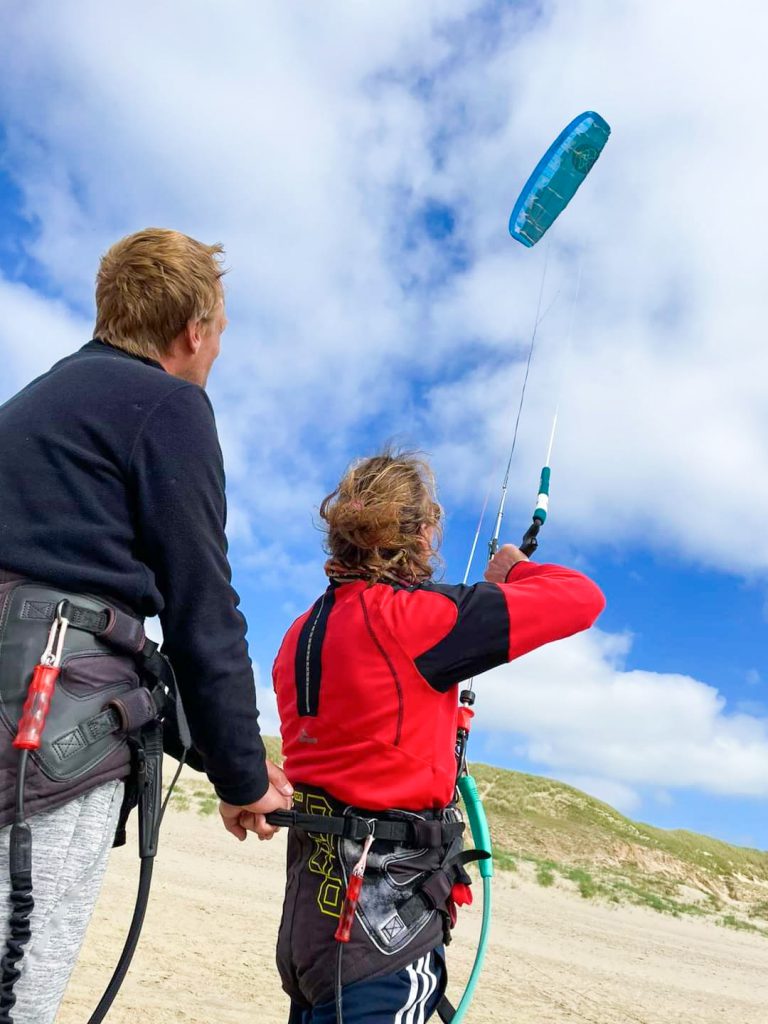 Adress (Headoffice)
NorthWest Kiteboarding
Trasmolen 37
NL – 8754 GL Makkum